Custom made backpacks and other gear for all kinds of adventures. Hand made in Prague, Czech Republic.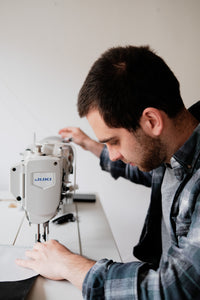 About me
My name is Filip and I make custom backpacks and other gear.
I started out by making a backpack I always wanted and soon people were reaching out to me to build a backpack they always wanted.
As a one man operation I personally make every item that leaves my workshop with attention to every single detail and stitch. Therefore, everything I make is a one of a kind.
My approach to design is minimalistic and light weight with no extra knick-knacks.
Feel free to reach out about your custom piece of gear here or via Instagram.
Subscribe to my newsletter
New products and specials. Directly to your inbox.